Photos: Collected
">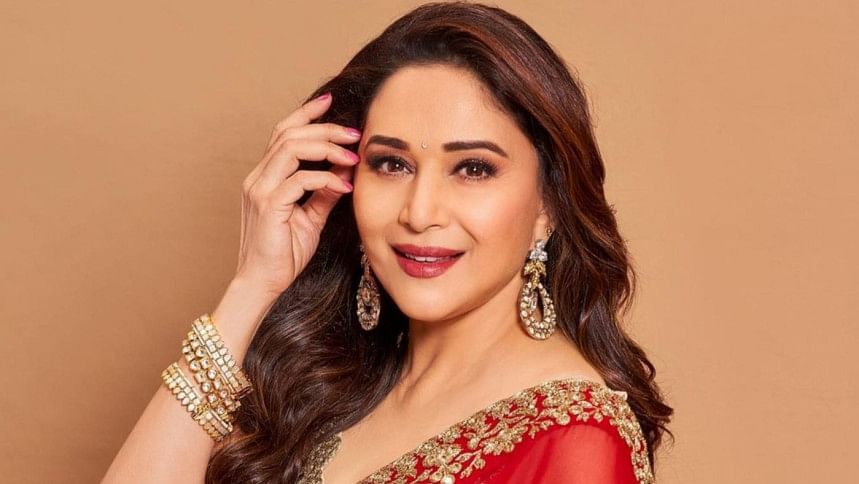 Photos: Collected
In a momentous ceremony at the 54th International Film Festival of India (IFFI), Bollywood luminary Madhuri Dixit was bestowed with the prestigious Special Recognition for Contribution to Bharatiya Cinema award. The event, graced by renowned personalities including Vijay Sethupathi, Sara Ali Khan, Pankaj Tripathi, Sunny Deol, Karan Johar, and Shantanu Moitra, witnessed the celebration of Madhuri's illustrious four-decade-long career.
Commending the iconic actress, Union Sports Minister Anurag Thakur hailed Madhuri Dixit as a talent that has left an indelible mark across generations. In a tribute to her versatile performances, Thakur highlighted Madhuri's portrayal of characters spanning from the vivacious Nisha to the captivating Chandramukhi, the majestic Begum Para to the indomitable Rajjo.
Union Information and Broadcasting Minister Anurag Thakur with actor Madhuri Dixit
">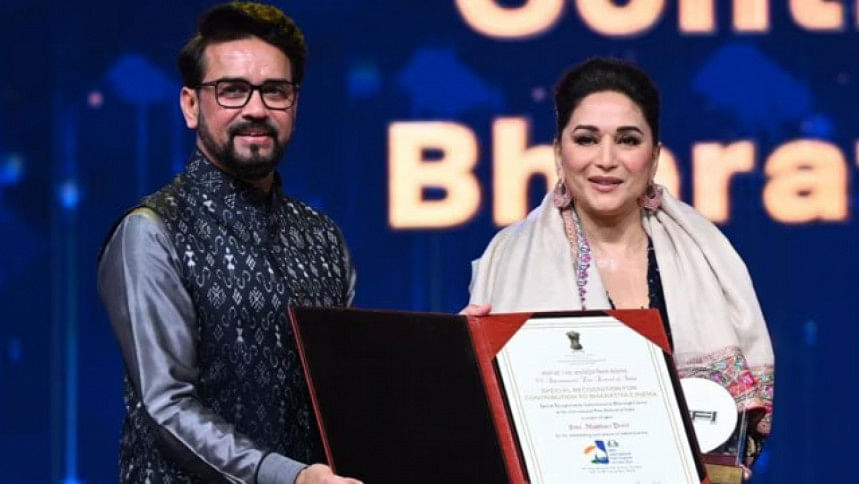 Union Information and Broadcasting Minister Anurag Thakur with actor Madhuri Dixit
The 54th edition of IFFI commenced with a star-studded ceremony at the Shyama Prasad Mukherjee Indoor Stadium in Goa, marking the beginning of a nine-day cinematic extravaganza. The festival's opening film, "Catching Dust", directed by acclaimed British filmmaker Stuart Gatt, sets the tone for the gala. French Director Nuri Bilge Ceylan's "Dry Grasses" and Robert Kolodny's "The Featherweight" have been designated as the mid-fest and closing films, respectively.
Filmmaker Rajkumar Hirani led the five-member jury for the Best Web-Series (OTT) award, with Divya Dutta, Prosenjit Chatterjee, and filmmakers Krishna DK and Utpal Borpujari joining as jury members for this inaugural category. The jury will evaluate 32 entries across 10 languages from 15 OTT platforms, acknowledging outstanding content creators in the burgeoning OTT industry.
Addressing the significance of the newly introduced OTT awards, Anurag Thakur emphasised the substantial growth of the Indian OTT industry, attributing it to the surge in original content creation employing thousands amidst the challenges posed by the pandemic. With a rapid annual growth rate of 28 percent, the Ministry of Information and Broadcasting aims to honour exceptional content creators, recognising the dynamic evolution of the OTT sector.